Michael Yoshitaka Erlewine
mitcho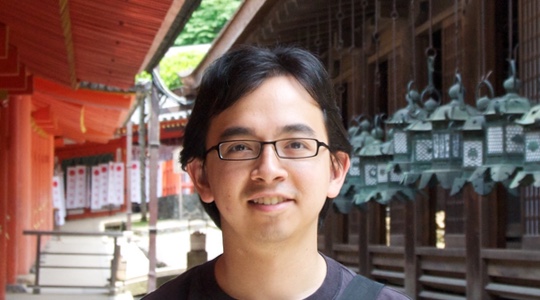 Singapore
Assistant Professor
National University of Singapore
.
Hello!
I am an Assistant Professor in Linguistics at the National University of Singapore (Department of English Language & Literature). I study the structure of sentences (syntax) and how these structures map to meaning (semantics). Much of my work is based on fieldwork on understudied and endangered languages. I received my Ph.D. from MIT Linguistics in 2014. In a previous life, I was active in the Mozilla (Firefox) and WordPress open-source communities.
Areas of interest
syntax and semantics of focus, movement, and scope-taking
Alternative Semantics: focus, wh, questions, QUDs, disjunction
the syntax of movement, case, and agreement
My work has investigated: Mandarin Chinese; English; Japanese; Austronesian: Toba Batak (Indonesia) and Squliq Atayal (Taiwan); Mayan: Kaqchikel and Chuj (Guatemala); Tibetan; Vietnamese…
See the Projects page for descriptions of projects and downloadable papers.
This semester
GET1036 The Logic of Language
Upcoming
Recent
Talks, January 2018: I was at the LSA in Salt Lake City, presenting…
Paper accepted, December 2017: "Extraction and licensing in Toba Batak has been accepted with Language! See also the associated talk.
New paper, December 2017: "Movement and alternatives don't mix: Evidence from Japanese" with Hadas Kotek, in the Proceedings of the 21st Amsterdam Colloquium
Paper accepted, December 2017: "Even doesn't move but associates into traces" has been accepted with Natural Language Semantics.
Paper published, November 2017: "Vietnamese focus particles and derivation by phase" has appeared in a special issue on Vietnamese syntax/semantics of the Journal of East Asian Linguistics.
New paper, November 2017: "Intervention tracks scope-rigidity in Japanese" with Hadas Kotek, in the Proceedings of LENLS 14
November 2017: I edited the Proceedings of GLOW in Asia XI, showcasing work from the conference we held in Singapore earlier this year. It has now appeared with MIT Working Papers in Linguistics! It makes a great gift for friends and family.
Paper online, October 2017: "Clausal comparison without degree abstraction in Mandarin Chinese", to appear with Natural Language & Linguistic Theory, is now "online first"
August 2017: I held a "Workshop on Quirks of Subject Extraction" at NUS. I also presented my own work on anti-locality approaches to quirks of subject extraction.
Talk, July 2017: I presented new joint work with Theresa Helke, "Rules of inference and the restrictor view of conditionals," at the Sapporo Semantics Workshop.
New paper, July 2017: "Two disjunctions in Mandarin Chinese". Comments welcome!
Talk, June 2017: "The limits of relexification: The story of Singlish already" at the summer conference of the Society of Pidgin and Creole Linguistics.
Talk, June 2017: "Quantifying over alternatives with Toba Batak manang" at Triple A 4, a workshop for semantic fieldworkers. Comments welcome!
New paper, June 2017: "On the unavailability of argument ellipsis in Kaqchikel" with Ted Levin to appear in Proceedings of FAMLi 4.