Ubiquity presentation at Tokyo 2.0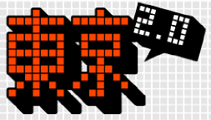 This past Monday I presented at Tokyo 2.0, Japan's largest bilingual web/tech community. I presented as part of a session on The Web and Language, which I also helped organize. Other presenters included Junji Tomita from goo Labs, Shinjyou Sunao of Knowledge Creation, developers of the Voice Delivery System API, and Chris Salzberg of Global Voices Online on community translation.
I just put together a video of my Ubiquity presentation, mixing the audio recorded live at the presentation together with a screencast of my slides for better visibility. The presentation is 10 minutes long and is bilingual, English and Japanese.
Ubiquity: Command the Web with Language 言葉で操作する Web from mitcho on Vimeo.
The event also coincided with
Dave McClure's Geeks on a Plane Asia tour, attracting even more interest to the event. In the end it was the largest Tokyo 2.0 event ever.
As I leave Tokyo next month, I'll be sad to not be able to continue to be a part of Tokyo 2.0. I've met a lot of fascinating people and learned a lot at the monthly events. I'll definitely make sure to schedule them in in my future travels back to Japan and I highly recommend any of you who travel to Tokyo do so as well.