This week on Ubiquity Parser: The Next Generation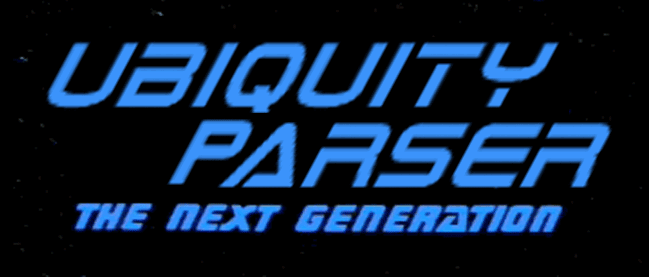 Last week I released a proof-of-concept demo of the next generation Ubiquity parser design and it was also the focus of discussion in our weekly internationalization meeting.1 Christian Sonne even wrote a Danish plugin for it during the meeting—a testament to the pluggability and of the new parser design.
In addition, at the Ubiquity weekly meeting, pushing this new parser into Ubiquity proper was identified as a key goal of Ubiquity 0.2, making frequent iteration and debate over this parser essential.
To that end, I'll highlight some of the changes made to the parser demo codebase in the past week:
[[left-branching]] support and a Japanese parser
basic French parser
a timer display
Danish parser by Christian Sonne
synonyms: as an example, you can now use "purchase" or "buy," both of which point to the same verb.
verb name localizations: you no longer need to use the English verb names with different languages. (Currently only Japanese has any verb localizations.)
a number of optimizations and corrections
I encourage you to check out the demo again or check out the source on BitBucket.
I'd love to get comments, patches, or additional parsers! Thanks! ^^
The weekly internationalization meeting, like all Ubiquity weekly meetings, are completely open to the public. We'd love to hear new voices contribute to the discussion! Take a look at the schedule of upcoming meetings. ↩