I just saw this logo near Yilan station and felt like I've seen it before…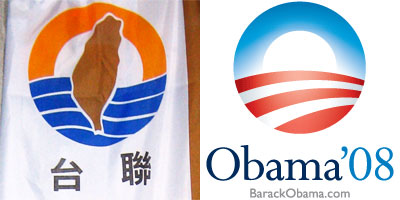 Oh my god, it's Obama! The banner is actually for the [[Taiwan Solidarity Union]] party, one of the third-parties here in Taiwan (but it's part of the [[Pan-Green Coalition]]).
Tags: 2008, Barack Obama, politics, Taiwan
If you enjoyed this post, make sure you subscribe to my RSS feed (optionally with tweets from my Twitter)!