By now many of you have probably seen this new Microsoft Australia campaign, "Ten Grand Is Buried Here.com,"1 which calls Firefox "old" and Safari "boring":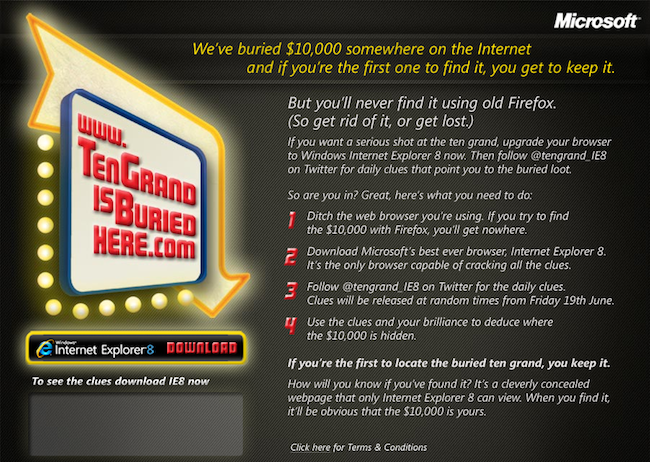 I'm not sure what this is saying about me, but my immediate reaction was to go check whether tengrandisburiedthere.com was available. To my surprise, Microsoft had yet to snatch it up! A few hours later, here's the result: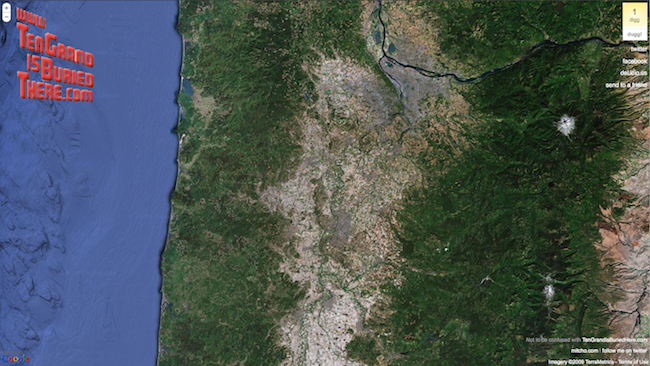 Go ahead, visit the site and give it a try!
Note: Not being a marketing guy, I just threw some text together to introduce Firefox. If someone has some better copy for this display, please let me know.
---
As of this writing, this domain actually has yet to serve anything. ↩
Tags: code, Firefox, fun, funny, Google Maps, humor, IE, map, Microsft, Mozilla, Mozilla Planet, Safari
If you enjoyed this post, make sure you subscribe to my RSS feed (optionally with tweets from my Twitter)!