blog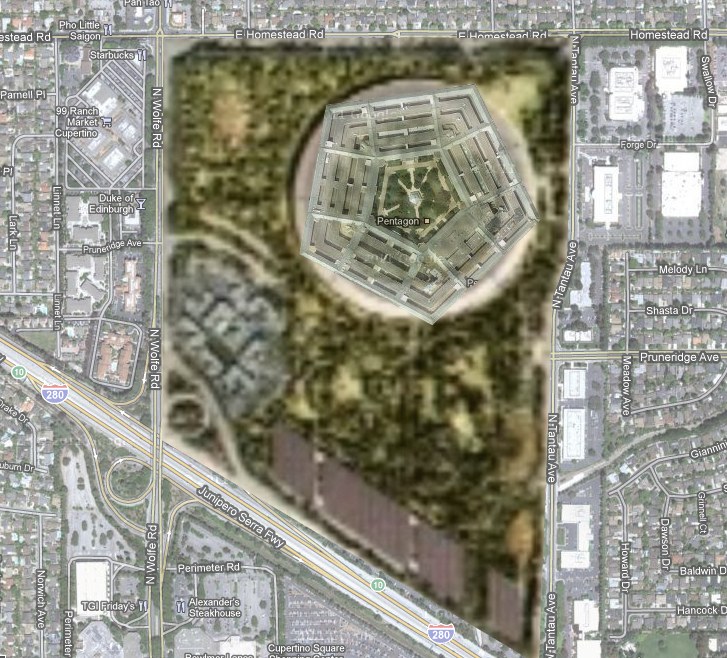 That is all.
Tags: Apple, Cupertino, Google Maps, map, Pentagon
If you enjoyed this post, make sure you subscribe to my RSS feed (optionally with tweets from my Twitter)!
2 Responses to "The new Apple campus and the Pentagon compared"
tobi Says:
6月 8th, 2011 at 12:03 pm

so crazy!

Louis Blythe Says:
3月 5th, 2012 at 5:27 am

Spooky!
Leave a Reply