Tuesday, June 30th, 2009
Here at Mozilla Japan Firefox 3.5 Headquarters,1 we just launched the new and improved Light of Firefox (in Japanese, tomoshibi (灯)) for Firefox 3.5. The Light of Firefox is a real-time, interactive website which shows sparks on a map of Japan for every manual download of the new Firefox from mozilla.jp.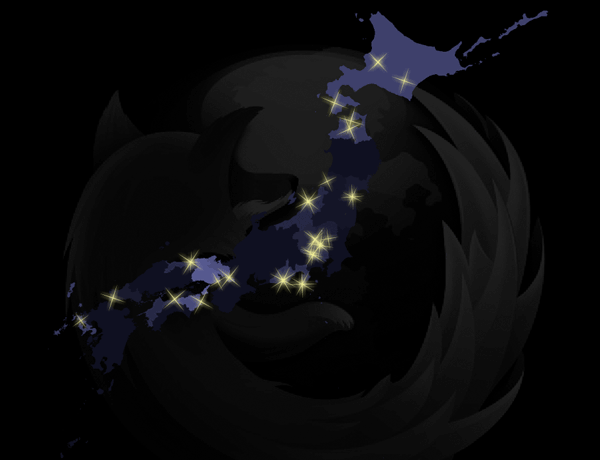 The name tomoshibi means "torch" in Japanese. As a new Firefox brings new technologies and possibilities to all corners of the web, so too will the tomoshibi light up the night in Japan!
The site was designed and coded by Daisuke Akatsuka of the Keio Kakehi Lab (xlab), the same fine folks who brought you interFORest.